Press Release
Sonifex AVN-GPIO GPIO to LAN Transceiver Shipping July 2023
05 June 2023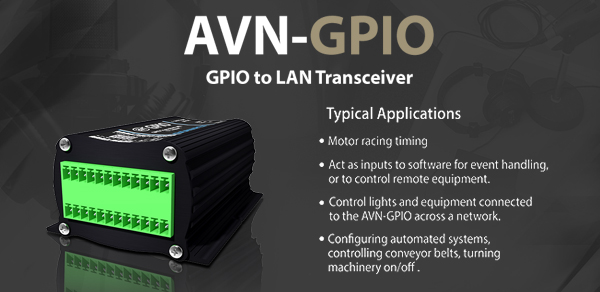 The AVN-GPIO is a small rugged device that converts GPIO (General Purpose Inputs & Outputs) to network commands (using EMBER+ and UDP) to control, and be controlled by, other equipment or software across a standard network. Announced at ISE earlier this year, it's now shipping.

Marcus Brooke, Managing Director, commented:
"This little adapter is a simple way for older products to gain network connectivity, converting hard contact closures to network commands. With the inclusion of PTP timing, it can monitor timed events to an incredible accuracy."

It has 10 configurable GPIO's, 8 of which can be used for PTP timing based programming, together with a voltage free relay contact, allowing any legacy equipment with hardware GPIO to be controlled over a network. Units can either be interfaced together across a network, or you can use Ember+ and UDP commands to accept commands from, or drive, the AVN-GPIO.

It uses IEEE1588-2008 PTPv2 to keep its hardware clock in sync with a PTP master, such as the Sonifex AVN-GMCS Grandmaster Clock, to achieve a sub 10ns synchronisation to the master reference. So the AVN-GPIO can be used to accurately timestamp input events and to trigger outputs at configured times.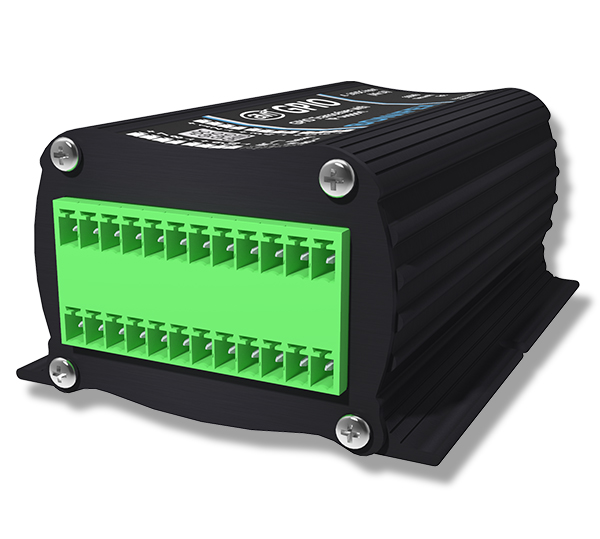 There are a host of of applications for the unit:
In a motor racing application, PTP enabled time inputs can be used to accurately record the time when cars pass the finish line with a nanosecond resolution.
To connect legacy equipment, such as Sonifex Redboxes with only hardware I/O, to a network for remote control purposes.

Button presses can be converted to network commands, for example to act as inputs to software for event handling, or to control remote equipment.

Inputs from mechanical buttons & switches, or devices, can control lights and equipment connected to the AVN-GPIO across a network.

Configuring automated systems, controlling conveyor belts, turning on/off machinery especially at unattended/remote locations, whilst logging precise event data.
The AVN-GPIO is available in July 2023 .
For more information on the Sonifex AVN-GPIO, please click here >
-end-