Prodys Products



Front View

Side View

Rear View
Quantum XL Portable Audio IP Codec with 3G/4G bonding capabilities and audio mixer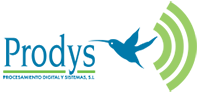 Prodys Quantum XL Portable Audio Codec Overview
Quantum XL is a powerful new portable IP audio codec with built-in audio mixer that extends the technology introduced in the existing Prodys Nomada codec family.
Quantum inherits world-class IP technology from the Prodys Ikusnet Video Codec Family: Automatic Jitter Buffer, Adaptive Bit rate, Bonding of up to 7 IP links (Ethernet, 3G/4G, Wifi) for secure audio streaming with the best possible audio quality.
A Wireless Communication Module will be available with up to four 3G/4G data links with bonding capabilities. This module is external for better reception and versatile installation options.
Up to 3 Stereo Audio Inputs (5 mic/line mono inputs) are available to be mixed, encoded and streamed in Stereo mode.
As an option, it is possible to replace the audio inputs for a Dante/AES67 interface. It can also include a decoder for H.264 IP video streams.
Category: Prodys Products.
Product Function: Portable Audio Codec.
Typical Applications: Portable Audio Codec.

Features:
Audio:
Up to 3 Stereo Audio Inputs available to be mixed, encoded and streamed in Stereo mode.
Supports Mpeg1/2 LayerII, AAC, apt-X, G711/G722, OPUS and PCM.
Communications

:
Inherits world-class IP technology from the Prodys Audio/Video codec family:
– Automatic Jitter buffer. This adjustable buffer avoids audio dropouts in the IP connection.
– Automatic synchronization adjustment with the transmitter site rate, to give a constant delay in IP communications.
– Prodys NAT Traversal Streaming Protocol permits router firewall pass-through with zero configuration.
– Prodys Real time Network Analyzer to monitor critical network parameters in real time during the connection.
– FEC (Forward Error Correction). Up to 24 different schemes are available, to fit to the desired delay and available bandwidth.
– Error Concealment mechanisms on Mpeg audio modes are supported to reduce the impact of packet losses.
Bonding or Diversity with up to 7 IP links for secure audio streaming and the best audio quality possible.
2 x Ethernet interfaces: Either to split streaming and control or for bonding/diversity 2 IP links.
4 x 3G/4G IP data links with bonding capabilities. Internal modem or External 3G/4G module for better reception.
Wi-Fi interface 802.11b/g/n compatible Bonding with Ethernet or 3G/4G.
IP Compatibility: SIP/SDP/RTP/STUN protocols are supported according to the standard defined by the N/ACIP project within the EBU group.
Local or remotely (TCP/IP) upgrading of one or several units at once using the same utility. Factory software upgrades can be downloaded.
Operation

:
User friendly interface via touch panel, built-in Web Server or ProdysControlPlus application.
User Access Control to define different access restrictions in a per user basis.
Configuration presets to define different configurations for all or some specific parameters.
Alarms: Real Time alarms management.
Serial port to transmit/receive ancillary data along with the audio.
GPIO port: 2 inputs/outputs. User configurable with multiple functions such as remote contact closures.
Long duration battery with charge and status indications. Can be charged while in use.
Technical Specification For Quantum XL

Audio Inputs /Outputs

5 x Mic/Line Audio Inputs:
XLR connectors.
Electronically balanced inputs.
Independent Level Control (local or remote).
48V Phantom powered.
USB:
USB Stereo Audio Input/output
4 x Headphone Stereo Outputs:
6,35 mm jack connectors.
Independent Level Control.
User configurable.
Tx/Rx audio level balance control.
Aux Stereo Audio Output:
XLR connectors.
User configurable.

Compression

Audio Compression:
PCM (16,20 & 24 bits).
G722, G711 A/μ Law.
MPEG 1,2 Layer II.
OPUS.
Enhanced and Standard apt-X™.
MPEG AAC LC, LD, ELD & HE (optional).

LAN

LAN:
2 x Ethernet ports for bonding, diversity or splitting control and audio stream.
2 x RJ45, 10/100/1000BaseTx Ethernet connectors.
TCP/UDP/IP, Multicast & Unicast.
DHCP, SNMP, DNS, RIP, SNTP, SMTP, HTTP, IGMP, ICMP, VLAN.
SIP/SDP/RTP/STUN comprising Tech 3326 EBU N/ACIP standard.
SIP Diversity with two IP interfaces according to Tech 3368 EBU N/ACIP standard.
FEC as per RFC 2733.
Error Concealment.
Prodys NAT Traversal Streaming Protocol.

Wi-Fi

Wi-Fi (optional):
Wi-Fi interface 802.11 b/g/n compatible.
Available for bonding or diversity with Ethernet and/or 3G/4G.

3G/4G

3G/4G (optional):
Streaming over 3G/4G networks with two options:
• 1 x Internal modem and 2 x USM modems.
• External Communications Module. with up to 4 x 3G/4G SIM cards.

GPIO and RS232 Ports

GPIO and RS232 Ports:
2 x contact closure inputs and 2 x relay outputs.
User configurable. Remote contact closures.
1 x serial port (DB9F connector).
Tx and Rx of ancillary data along with the audio.

Power Supply & Battery

Input:
100-240VAC, 1.8A / Output: 19VDC, 3.42 A
Li-Pol Battery Pack:
Optional

Equipment Type

Quantum XL:
Portable Audio IP Codec with 3G/4G bonding capabilities and audio mixer.

Physical Specification

Dimensions (Raw):
27cm (W) x 23.5cm (D) x 8.8cm (H)
10.6" (W) x 9.3" (D) x 3.5" (H)
Weight:
Nett: 2.3kg
Nett: 5.1lbs